Featured birding site
---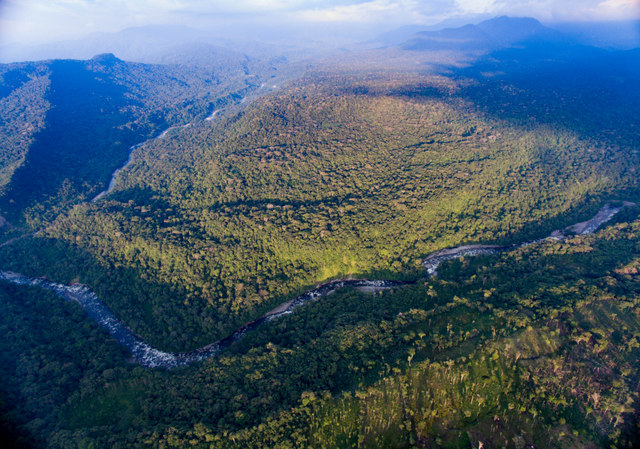 La Isla Escondida – "the Hidden Island" – is located in the department of Putumayo, close to the border with Ecuador. Biogeographically, the reserve lies at the intersection between the Amazon and the Andes at an altitude of ca. 850 metres. The reserve itself has a size of 106 hectares and consists mostly of primary tropical forest. It is surrounded by large areas of forests, also predominantly primary, which currently are not formally protected. The reserve is only accessible via a two-hour hike on muddy trails. You will be more than compensated for this by a truly unique experience of nature and wilderness.
Due to the geographic location, the area hosts mostly species typical of the Amazonian bioregion, including numerous species of antbirds and the remarkable Nocturnal Curassow. Typical Andean fauna elements include Andean Cock-of-the- .....Read More
Latest Reports
---
New guides
---
News
---
Orniverse has released amazing new features
We are very excited to announce amazing new features on Orniverse! Users can now write detailed descriptions of their favourite birding sites, including info on timing and strategy, how to get there, top species, facilities, and much more. Everybody can contribute information and changes are tracked. All contributors are acknowledged at the bottom of each site description page. Also, each site description links to a chart on eBird which lists all the species that have been recorded at the site, their abundance and the best time to see them. Have a look at an example of such a site description.
In addition, we have added an awesome feature for all bird guides: You can now add yourself as a local guide to any site with just a single click. Your name will be listed under local guides and link directly to your profile and your contact info. It's completely free! See here how to do it.
Let's work together on building an online "Where to watch birds" guide that covers the entire world and is always up to date. It would be really great if you contribute your knowledge. It's simple – here is how it works. Comprehensive site descriptions will be promoted through our social media channels and may be featured on our home page www.orniverse.com.
Meanwhile, we are building tools that, in addition, will enable you to create digital, interactive maps of birding sites. We will inform you as soon as we are ready.
2020-10-01
Read more news
Why use Orniverse?
Be part of a unique initiative to collect and share information on all
birding sites in the world
Create reports of your birding trips and excursions and share them with
the worldwide birding community
Connect with local guides or offer your own guiding services
Orniverse is made by birders for birders. You can be part of this – tell us how to make Orniverse better!