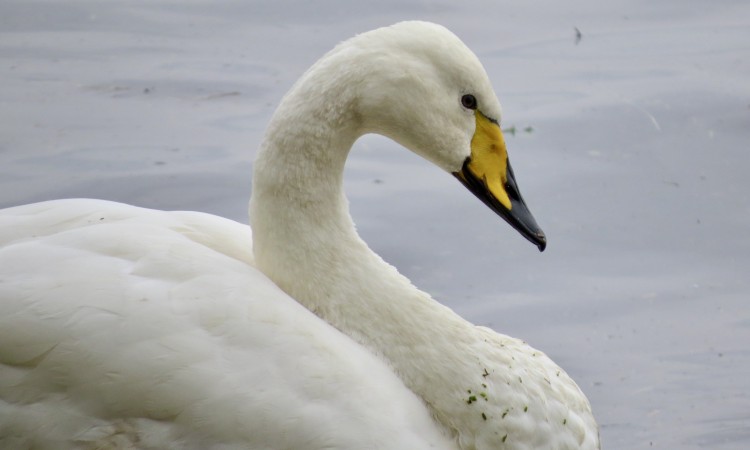 Welney WWT
15 November 2019
10:00 to 13:10
Welney WWT is the same distance away as the Suffolk or Norfolk coast for me - but easily to overlooked as a weekend birding location, in favour of coastal birding. It is, however, always superb in the winter months. Our visit produced the expected swans, geese and ducks with a constant accompaniment of waders; Lapwing, Golden Plover and Black-tailed Godwit commuting overhead.
Owing to persistent rain in October and the first half of November much of the reserve was under water - with the paths to access hides literally under water and containing feeding Mute Swans. This left this the main observatory and two 'wing' hides accessible during our visit. These hides view the Hundred Foot Drain, which was sufficient to give crippling views of Whooper Swans, Pochard as well as hunting Peregrine and Marsh Harrier.
To the east and the other side of the New Bedford River and Station Road is the main visitor centre which gives views over Lady Fen. Lady Fen played host to a flock of Pink-footed Geese and no less than 3 Great White Egrets as well as masses of Wigeon, Teal, Lapwing, Golden Plover and Black-tailed Godwit. Occasionally a loafing Marsh Harrier would shuffle the feeding birds producing spiralling flocks - with Lapwing sometimes lining the horizon.
A killer reserve and must visit during winter.
Visited Sites
Recommended Literature
Species List
Order:
systematic
|
alphabetic
|
highlights first
Published: 15 November 2019
Last updated: 16 November 2019